Yarrow Essential Oil
Botanical name: Achillea millefolium (lat. Achillea millefolium)
Plant Part(s): Flowers, Leaves
Production method: steam distillation
Flavour: Herbaceous, Floral, Sweet
Country of Origin: Russia (Eastern Siberia, Baikal region), wild crafted
Ingredients: 100% Pure Achillea millefolium Essential Oil
Chemical composition
The main components of Yarrow Essential oil
| | |
| --- | --- |
| Name | Content,% |
| a-Pinene | 5.70 |
| Camphene | 1.33 |
| b-Pinene | 18.30 |
| Sabinene | 3.80 |
| 1,8-Cineol | 6.93 |
| Caryophyllene | 4.82 |
| Germacrene D | 19.83 |
| Chamazulene | 23.70 |
Health benefits
Yarrow is a versatile essential oil with numerous therapeutic applications. Yarrow essential oil is important in aromatherapy – it is useful for treating burned, irritated, inflamed and damaged skin. Chamazulene component to have anti-inflammatory properties and is a powerful antioxidant. In addition, because of the presence of chamazulene is a useful analgesic, is effective for addressing allergic and asthmatic reactions, and can help calm anxiety and nervous tension.
Antioxidant
Yarrow oil neutralizes the effects of free radicals, slows the aging process, restore the damaged biological membranes;
Febrifuge
Yarrow is also a perfect oil to add to blends for cold or flu. It can reduce congestion and ease aches and pains associated with the cold or flu. It is beneficial when looking to reduce a fever. It helps reduce body temperature during fever by promoting perspiration. This also helps in the removal of toxins from the body through sweat during fever, further improving the condition of the patient and leading towards a faster recovery time.
Analgesic & Antispasmodic
Yarrow oil is helpful in reducing pain in the joints and muscles, as well as pain associated with headaches and toothaches.
Improves digestion
Yarrow is an excellent oil for the digestive system; many aromatherapists have found it useful in the treatment of irritable bowel syndrome, indigestion, and gas.

Other Benefits
Used as a tonic, it gives feelings of strength, warmth and vitality.
Many women appreciate Yarrow when looking to reduce pain associated with menstruation. Aromatherapists often use this oil in blends formulated to assist in relieving hot flashes.
Cosmetic effect
The Yarrow essential oils used in cosmetics for the treatment of: dermatitis, eczema, psoriasis. It is recommended to enter into the means for eliminating skin laxity. It is also an excellent remedy for hair care. It is also a great oil for skin, as Yarrow is cooling, and helps to reduce swelling and muscle spasms.
Application
Yarrow essential Oil are not used in pure form, it is administered in a therapeutic composition of the mixtures at a concentration of not more than 2%. Can be add to the basic vegetable fatty oils.
Contraindications of Yarrow Essential Oil
Hypersensitivity to any components of the essential oil.
Buy 100% natural, undiluted, Yarrow essential oil on the site
ORDER »
Birch Buds Essential Oil
Birch buds essential oil produced by steam distillation from leaf buds of the Birch (Betula pendula).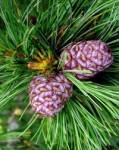 Siberian Pine Essential oil (Siberian Cedar)
Siberian Pine essential oil produced by steam distillation from needle of the Siberian Pine (lat. Pinus Sibirica).
Rhododendon Adamsii essential oil (Sagaan-Dajlja)
Rhododendron Adamsii essential oil produced by steam distillation from flowers and twigs with leaves of Sagaan-Dajlja (lat.Rhododendron Adamsii)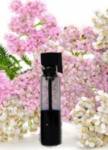 Yarrow Essential Oil
Yarrow essential oil produced by steam distillation from Flowers and leaves of the Yarrow (lat. Achillea millefolium)
Pine (Scots pine) Essential Oil
Pine essential oil produced by steam distillation from needle of the Scots Pine (lat. Pínus sylvéstris).